Golden Gate Raptor Observatory is seeking volunteers
Every fall, I volunteer with the Golden Gate Raptor Observatory, identifying and counting migrating hawks. The location is spectacular – Hawk Hill overlooks the Golden Gate Bridge – and the hawks even more so.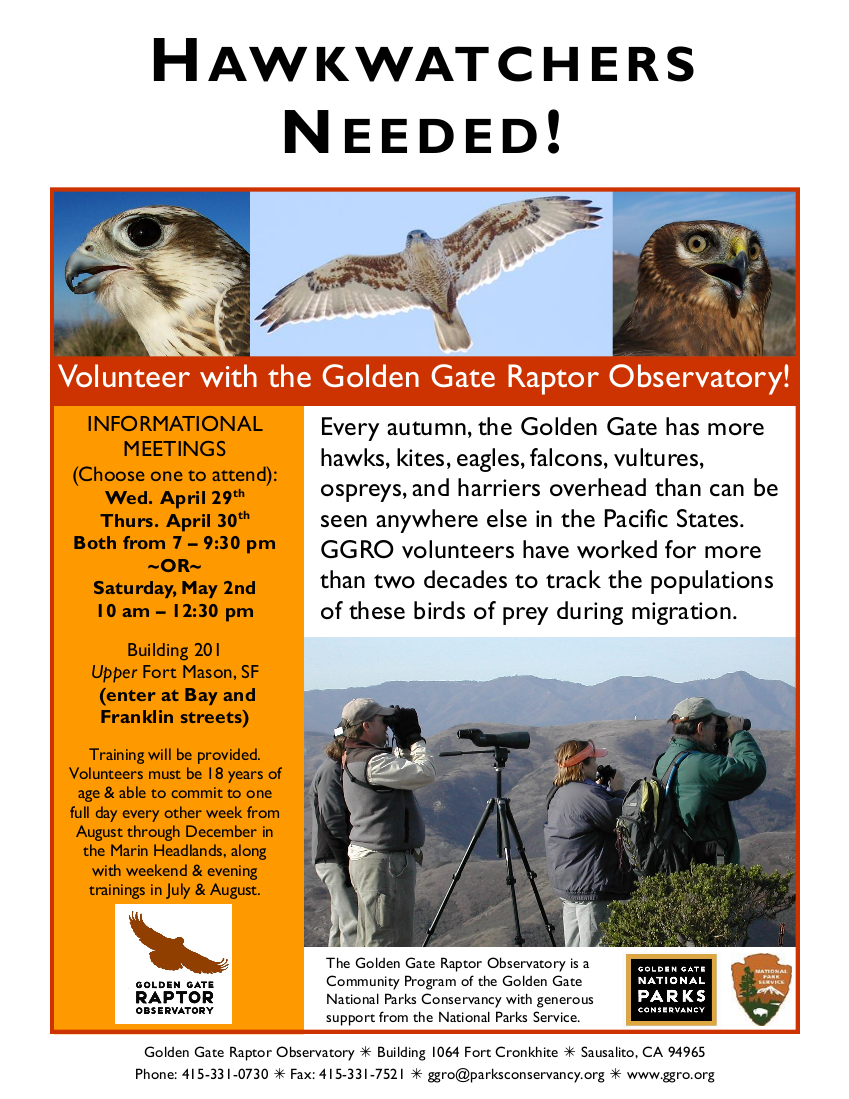 If you live in the Bay Area and think this might be your thing, attend one of the informational meetings: Wed 29th or Thu 30th April from 7 - 9.30pm, or Sat 2nd May 10am - 12.30pm.
(Can anyone identify the 3 birds at the top of the flyer? Bonus points for age & gender.)